'Artisan' - The Squarespace Template Kit For Bakers
Our Artisan Squarespace 7.1 Template Kit for Bakers and Café Owners is warm, sleek and fully customisable. Crafted to highlight your culinary creations with delightful animations and a clean, inviting design. This template is set to entice your customers, reflecting your dedication to delicious treats and a cosy café atmosphere.
$63.00
Regular price
$191.00
'Artisan' - The Squarespace Template Kit For Bakers
$63.00 USD
Regular price
$191.00 USD
How does it work?
Shop
After purchasing the Squarespace template kit, you'll instantly receive an email with pdf instructions attached.
Switch
Within 24 working hours, one of our team will add you as an admin to your new site, and switch the website over into your name.
Shine
The rest is down to you! It's now your time to make the website shine by adding your own content and images!
Easy to DIY
See how easy it is to edit
Full training is included. Each template comes with an extensive training course, taking you through all the nooks and crannies of Squarespace, as well as taking you page by page through your website so you feel comfortable and in control of how to edit your site.
Sections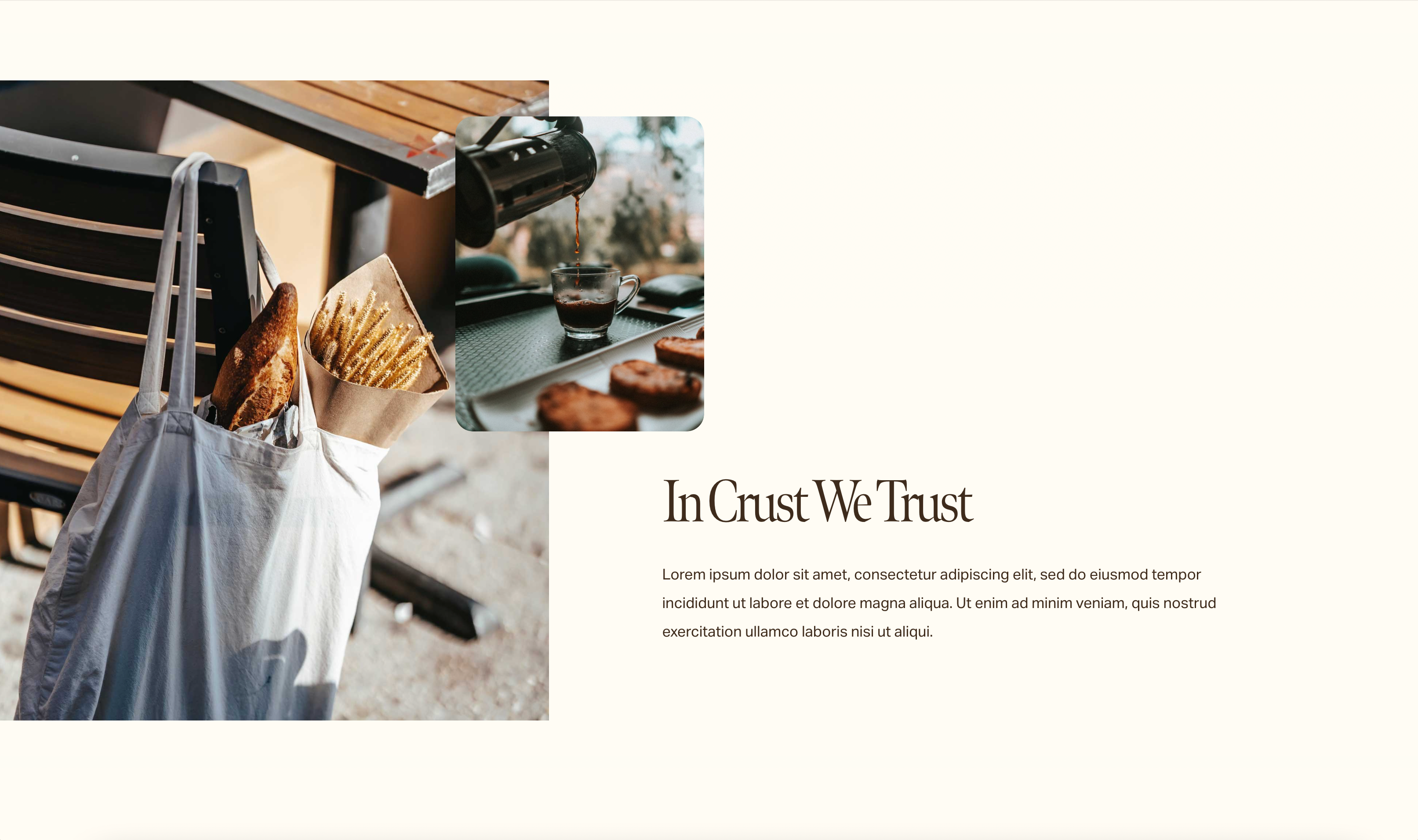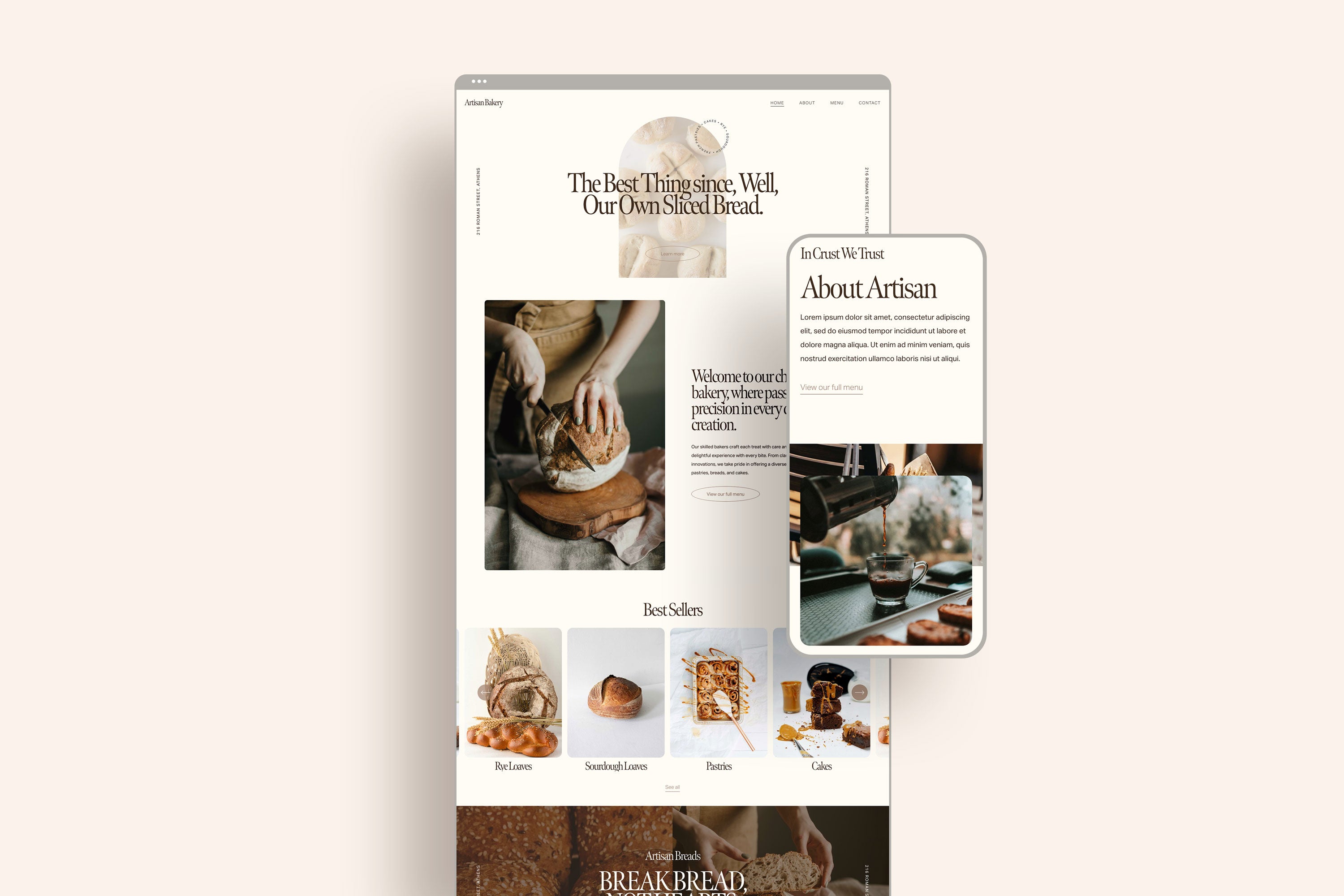 squarespace template kit
What's included with your Squarespace Template Kit?
Once you purchase your template, one of our team will create and install the Squarespace Template on a new Squarespace website for you, and invite you to take over ownership. You will get instant access to all the training videos, which cover:
A beginners introduction to Squarespace
How to add blogs
How to edit and create pages
How to push your website live
Website checklist
Responsive Design
All our templates work seamlessly across desktop, tablet and mobile screens.
No Code
No need to know code! You don't need any knowledge of coding to edit or customise your website.
Easily Customisable
Our templates come with training videos showing you how to edit every part of your website.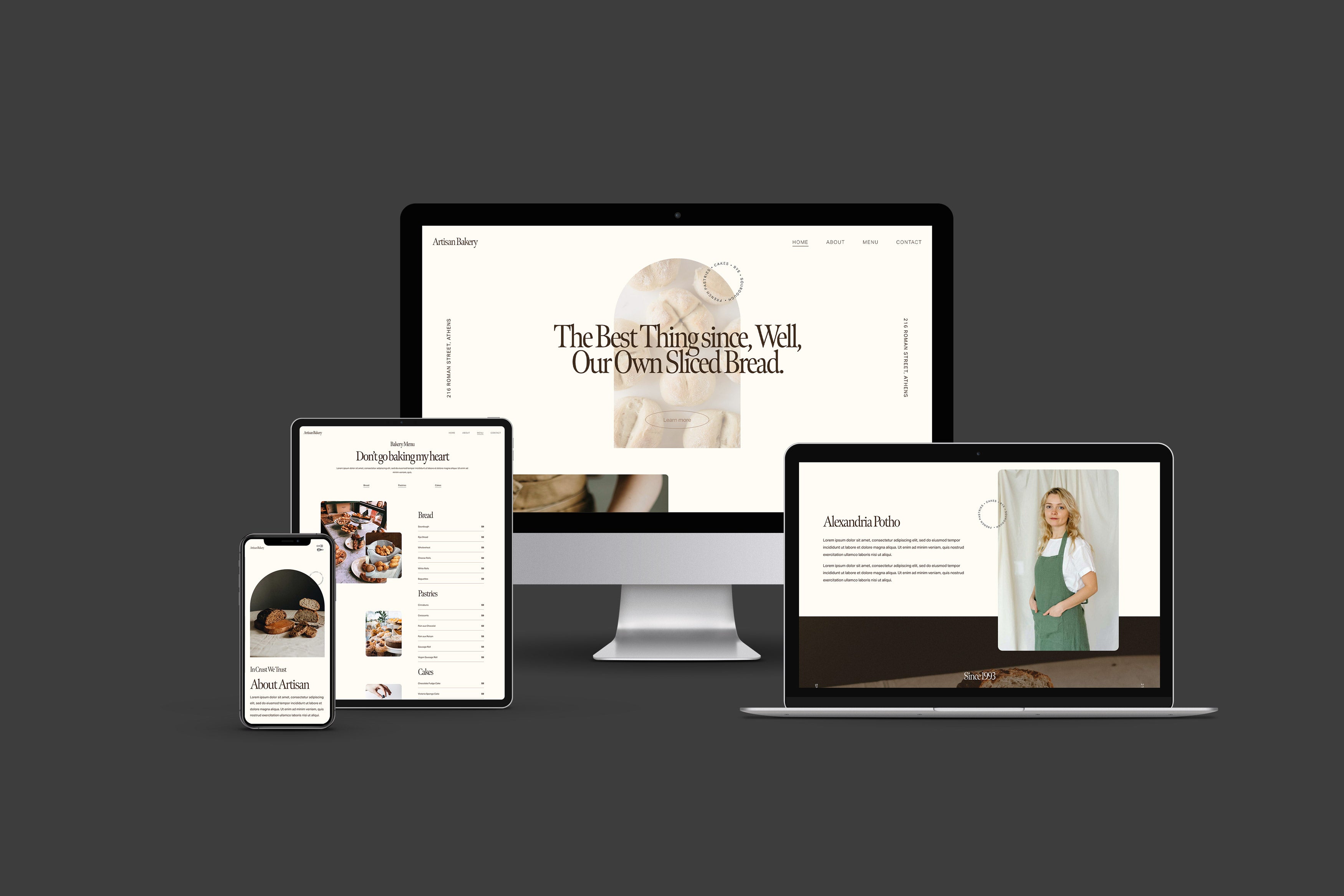 What You Need
Squarespace Business Subscription
A Laptop
Design Details
This Squarespace template for bakers is built using Squarespace 7.1 using the Classic Editor.
You can use the photos that are embedded in the template if you wish. These images used are all free stock photos.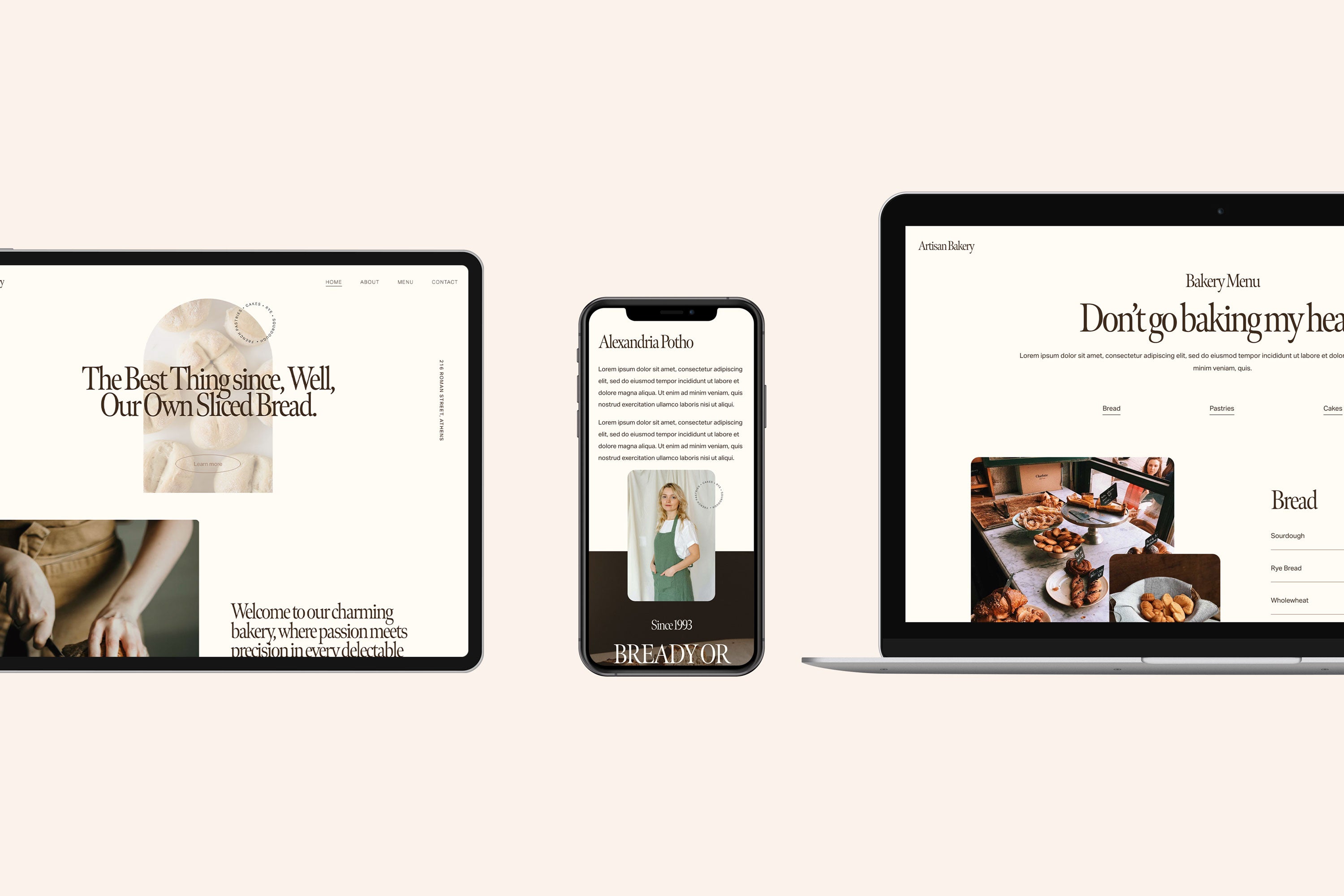 Our Squarespace Template For Bakers Has
6 Pages Ready For You To Edit