'Monos' Squarespace Template Kit For Photographers
Our Monos Squarespace 7.1 Photography Template Kit is modern, interactive and fully customisable. We've designed it specifically with your photos in mind; we've used simple monochromatic colours to allow our eyes to focus on your beautiful work rather than being distracted by bold colours.
$61.00
Regular price
$185.00
'Monos' Squarespace Template Kit For Photographers
$61.00 USD
Regular price
$185.00 USD
How does it work?
Shop
After purchasing the Squarespace template kit, you'll instantly receive an email with pdf instructions attached.
Switch
Within 24 working hours, one of our team will add you as an admin to your new site, and switch the website over into your name.
Shine
The rest is down to you! It's now your time to make the website shine by adding your own content and images!
Easy to DIY
See how easy it is to edit
Full training is included. Each template comes with an extensive training course, taking you through all the nooks and crannies of Squarespace, as well as taking you page by page through your website so you feel comfortable and in control of how to edit your site.
Sections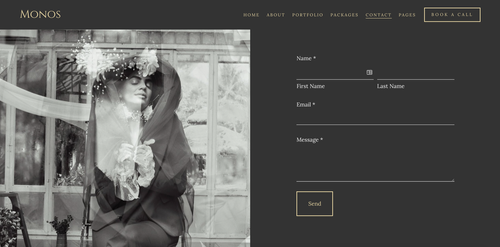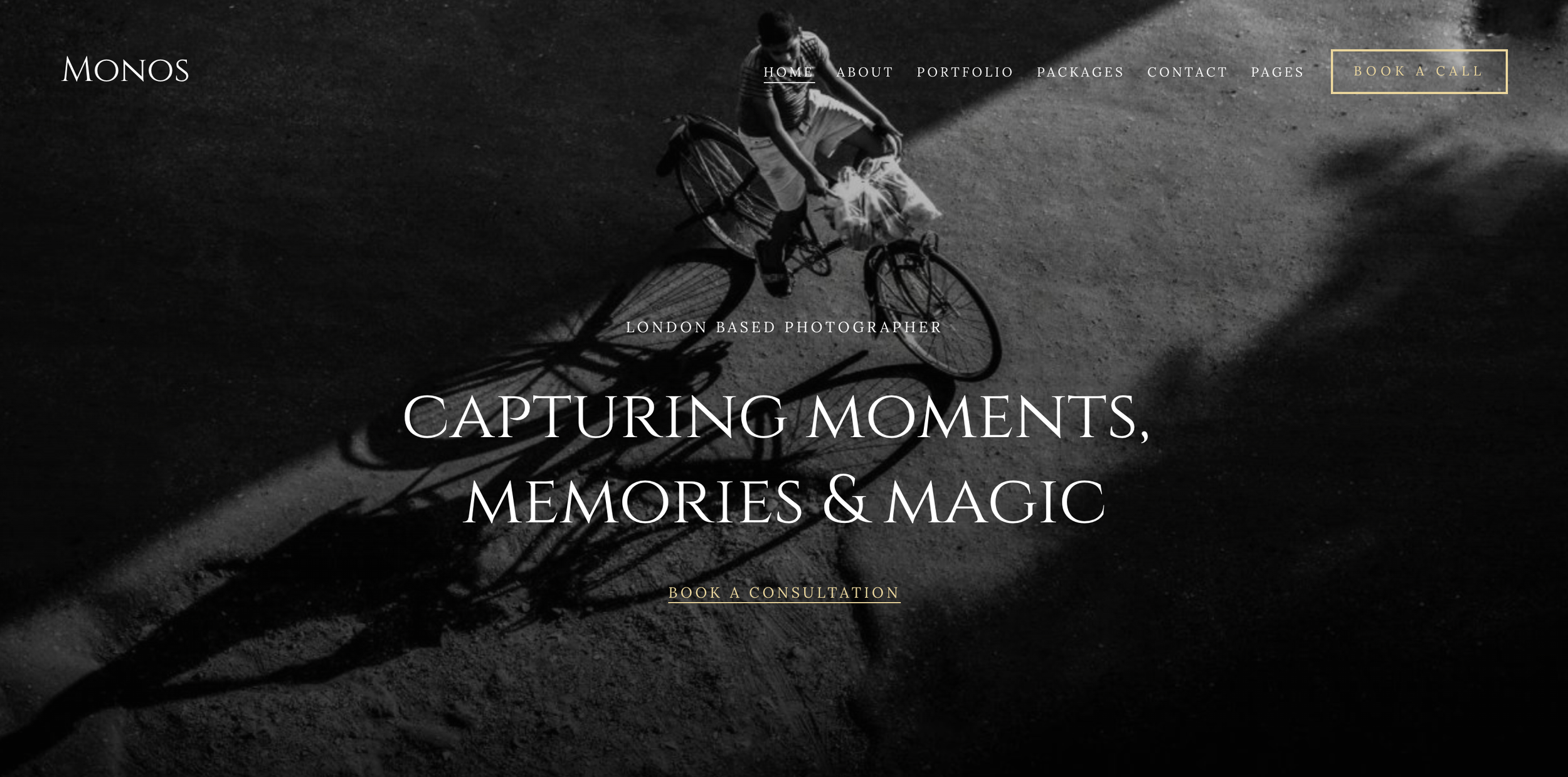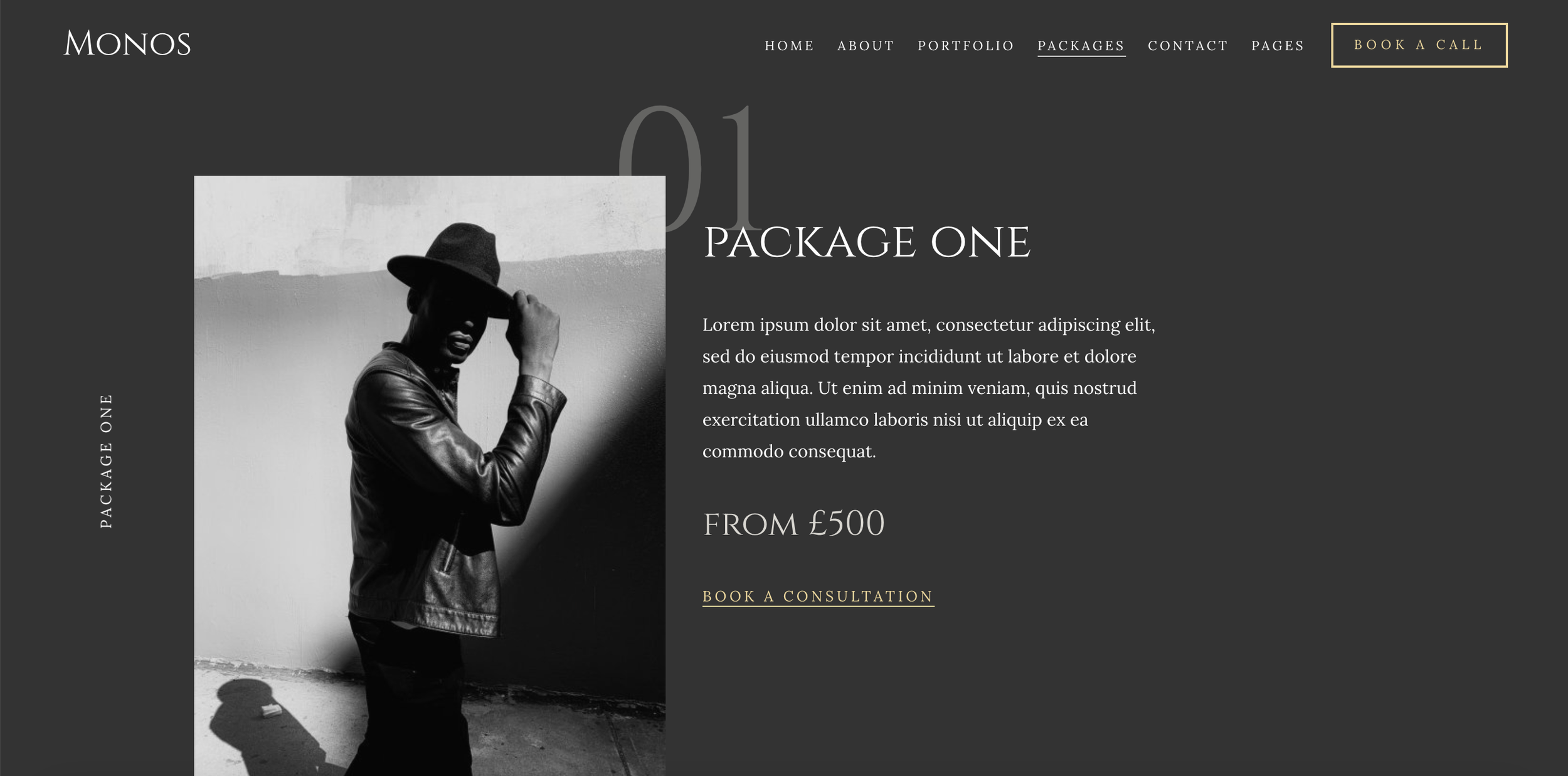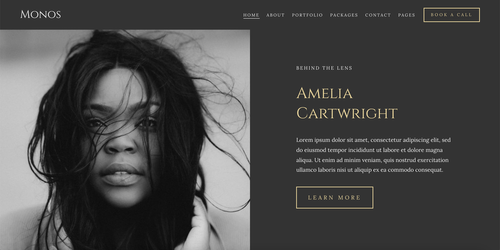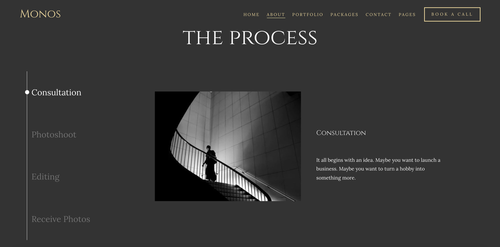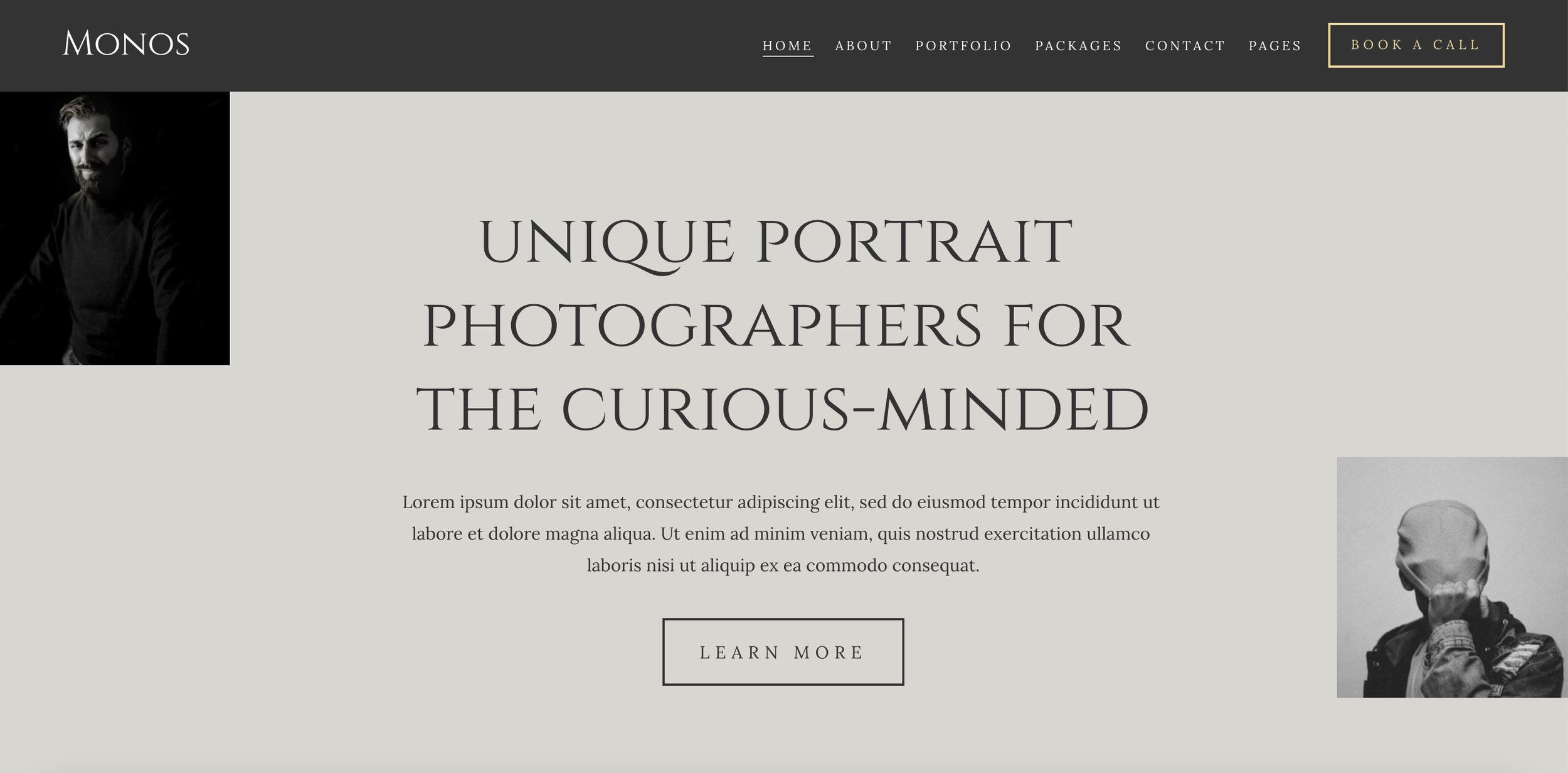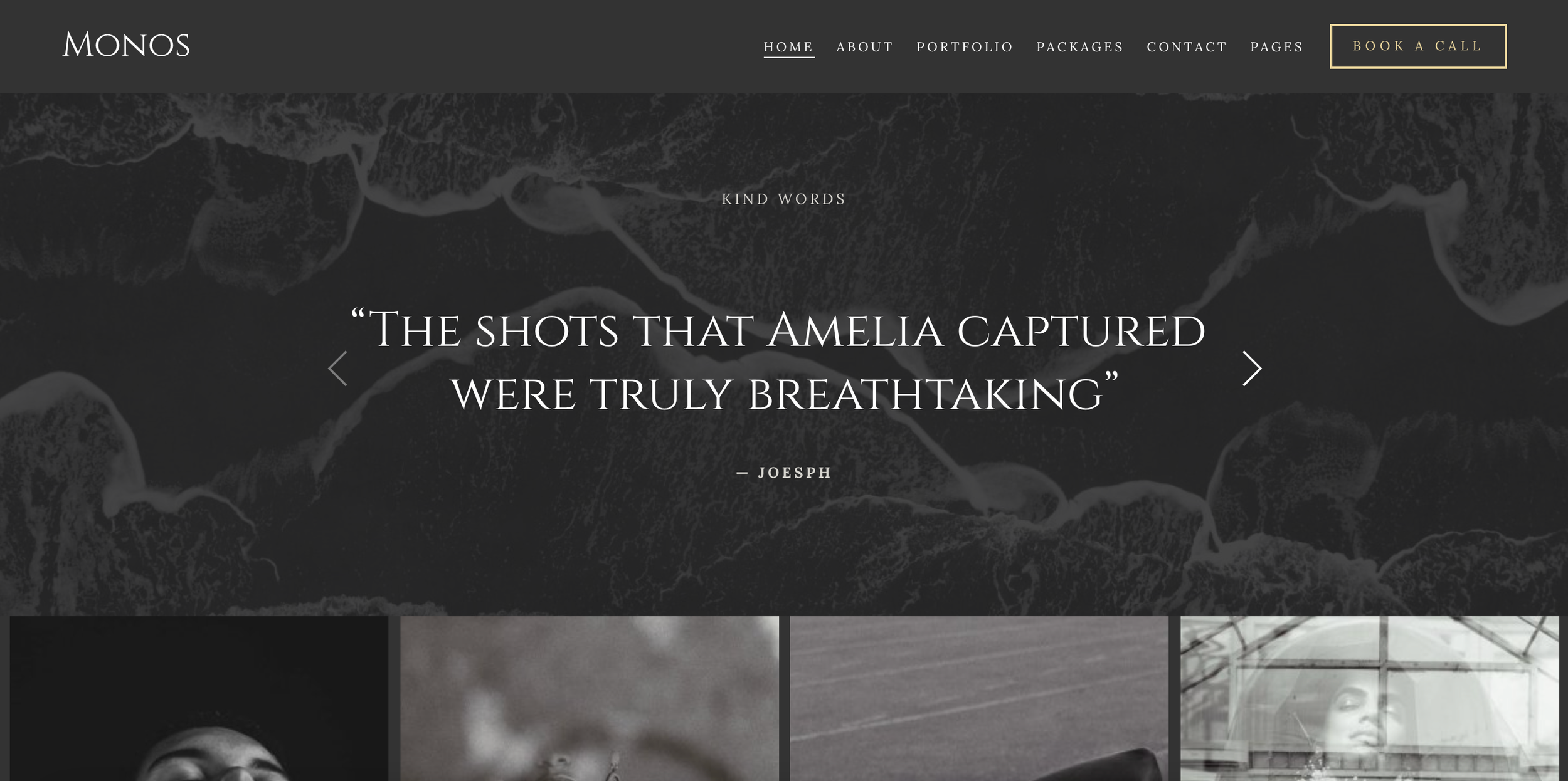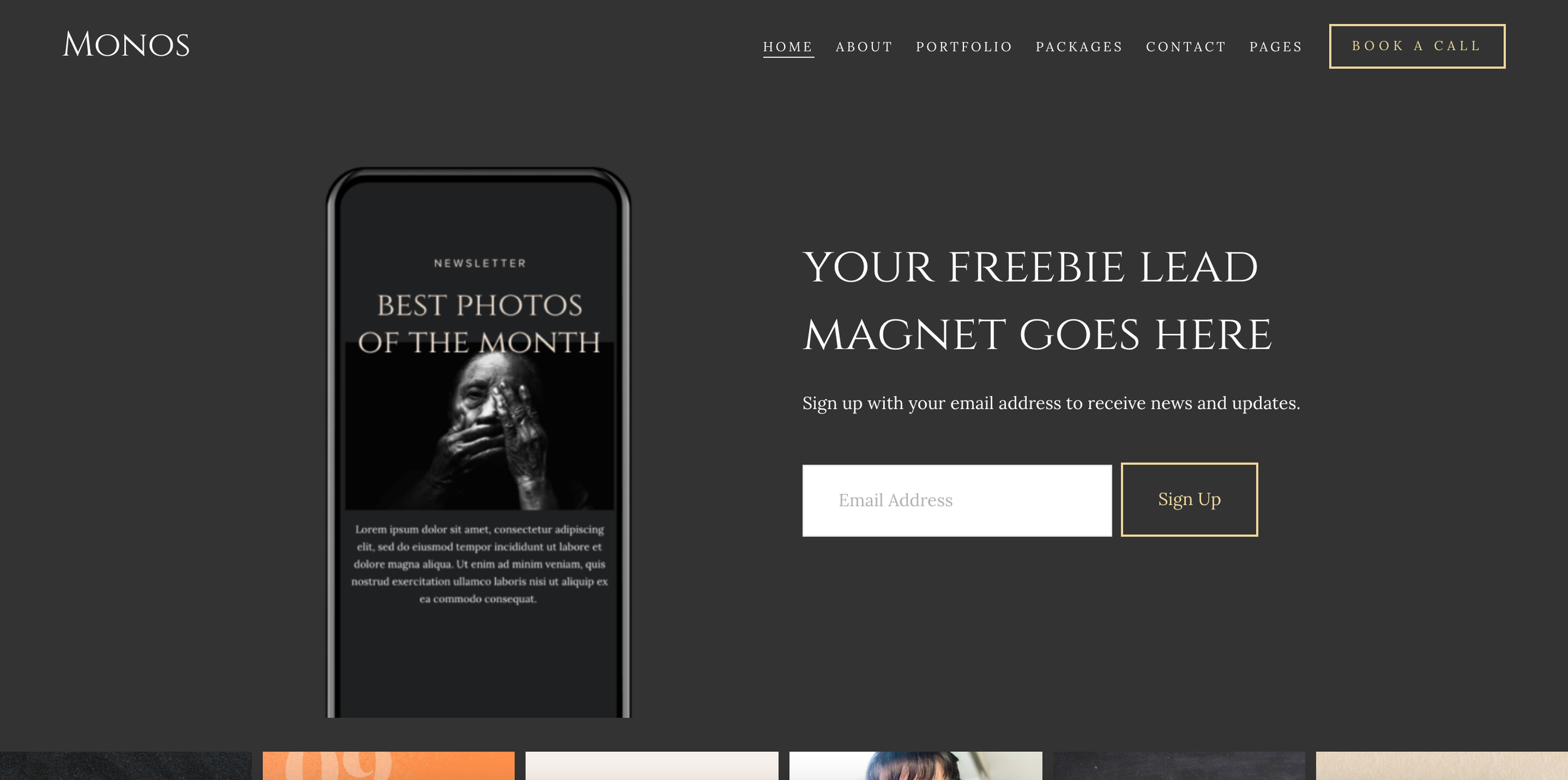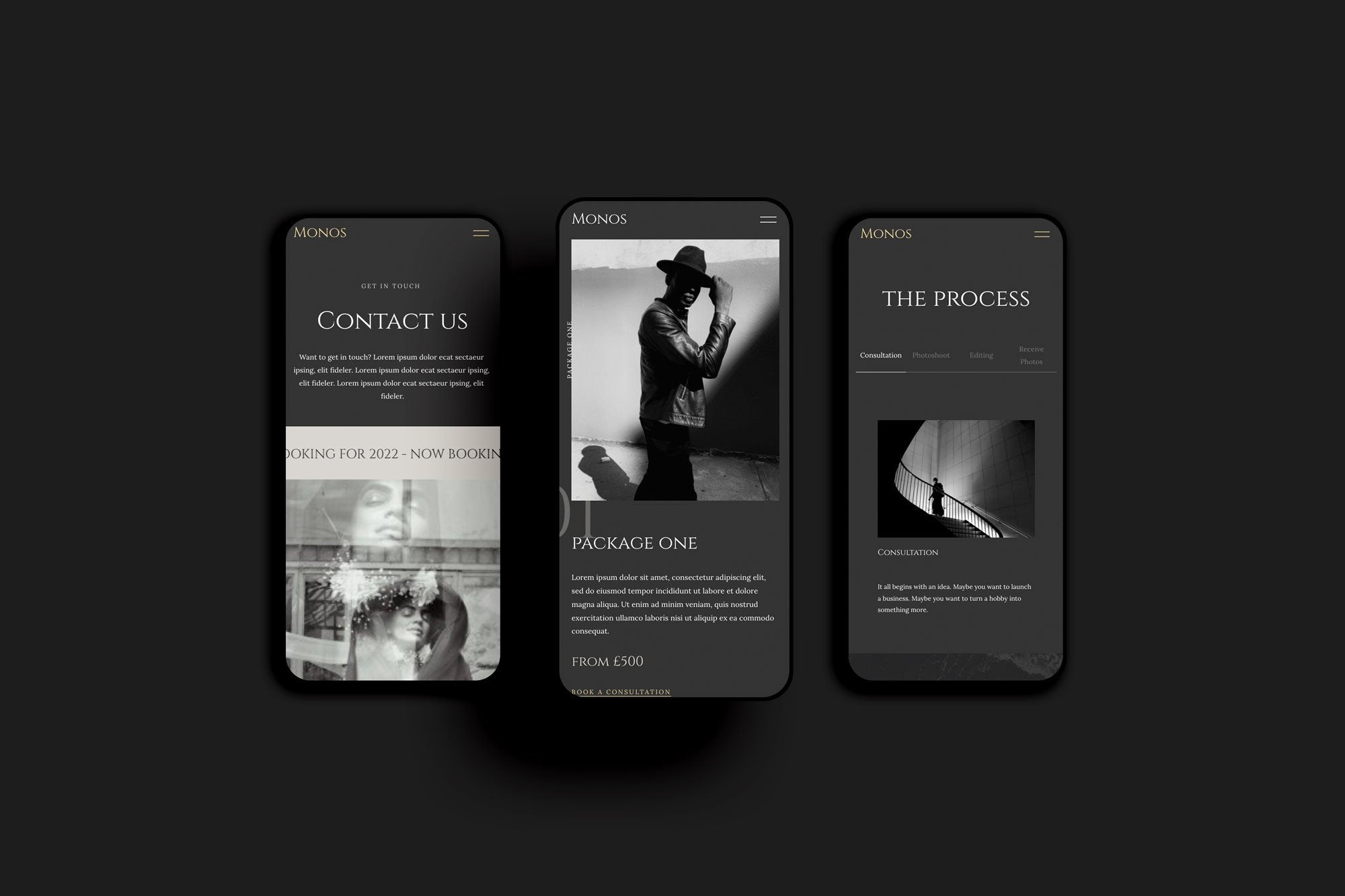 squarespace template kit
What's included with your Squarespace Template Kit?
Once you purchase your template, one of our team will create and install the Squarespace Template on a new Squarespace website for you, and invite you to take over ownership. You will get instant access to all the training videos, which cover:
A beginners introduction to Squarespace
How to add blogs
How to edit and create pages
How to push your website live
Website checklist
Responsive Design
All our templates work seamlessly across desktop, tablet and mobile screens.
No Code
No need to know code! You don't need any knowledge of coding to edit or customise your website.
Easily Customisable
Our templates come with training videos showing you how to edit every part of your website.
serving you options
Available In Light & Dark Mode
Whether you embrace the beauty of white and brightness or prefer the allure of dark and moody aesthetics, our Squarespace template kit for photographers offers you the perfect match to complement your unique photography style. Choose your style when you add to cart!
What You Need
Squarespace Business Subscription
A Laptop
Design Details
This Squarespace template for photographers is built using Squarespace 7.1 using the Classic Editor.
You can use the photos that are embedded in the template if you wish. These images used are all free stock photos.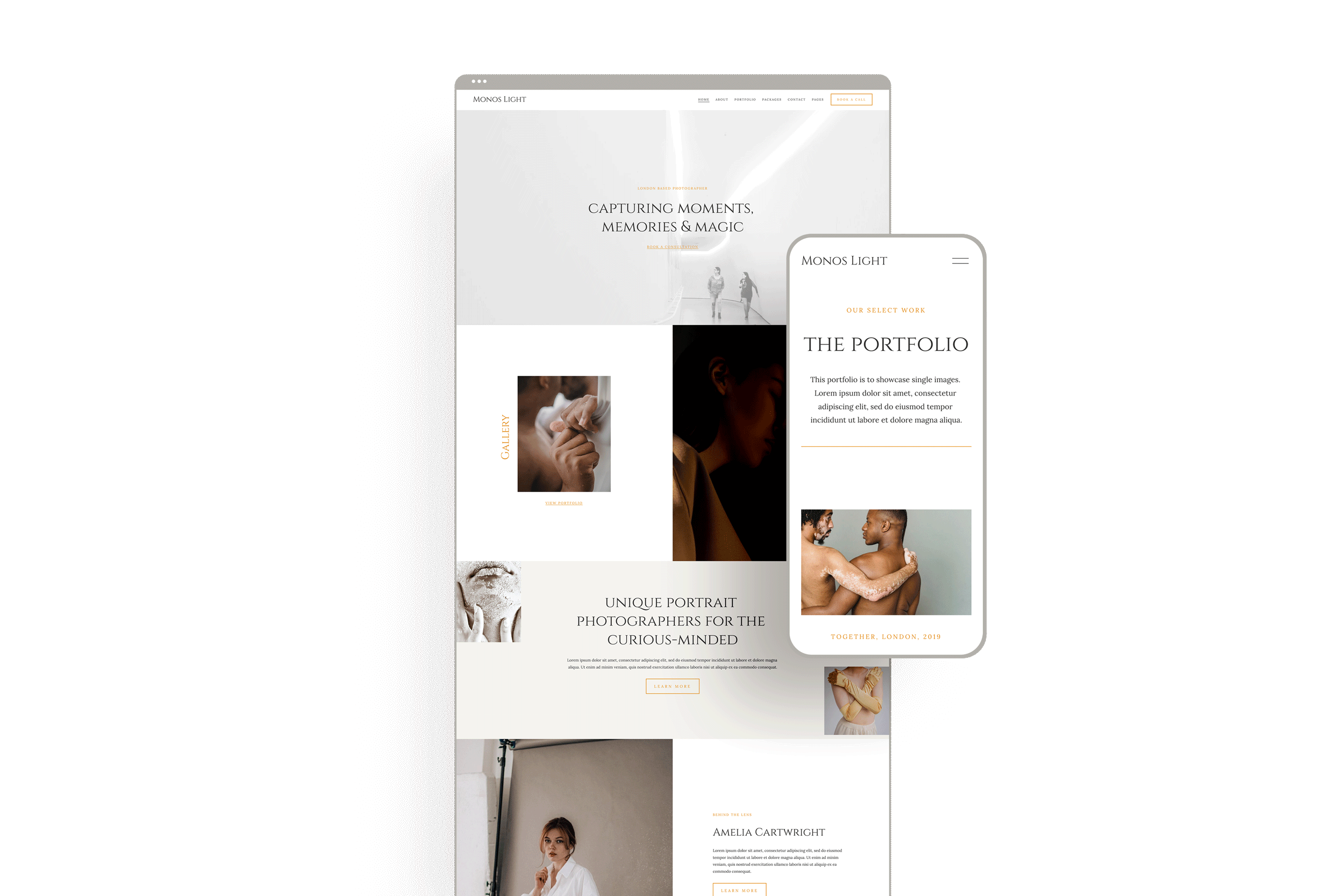 Our Squarespace Template For Photographers Has 12 Pages Ready For You To Edit
Home
About
Packages Option One
Portfolio Option One
Packages Option Two
Portfolio Option Two
Custom 404 Page
Contact
Book a Consultation
Sales Page
Blog
Instagram Links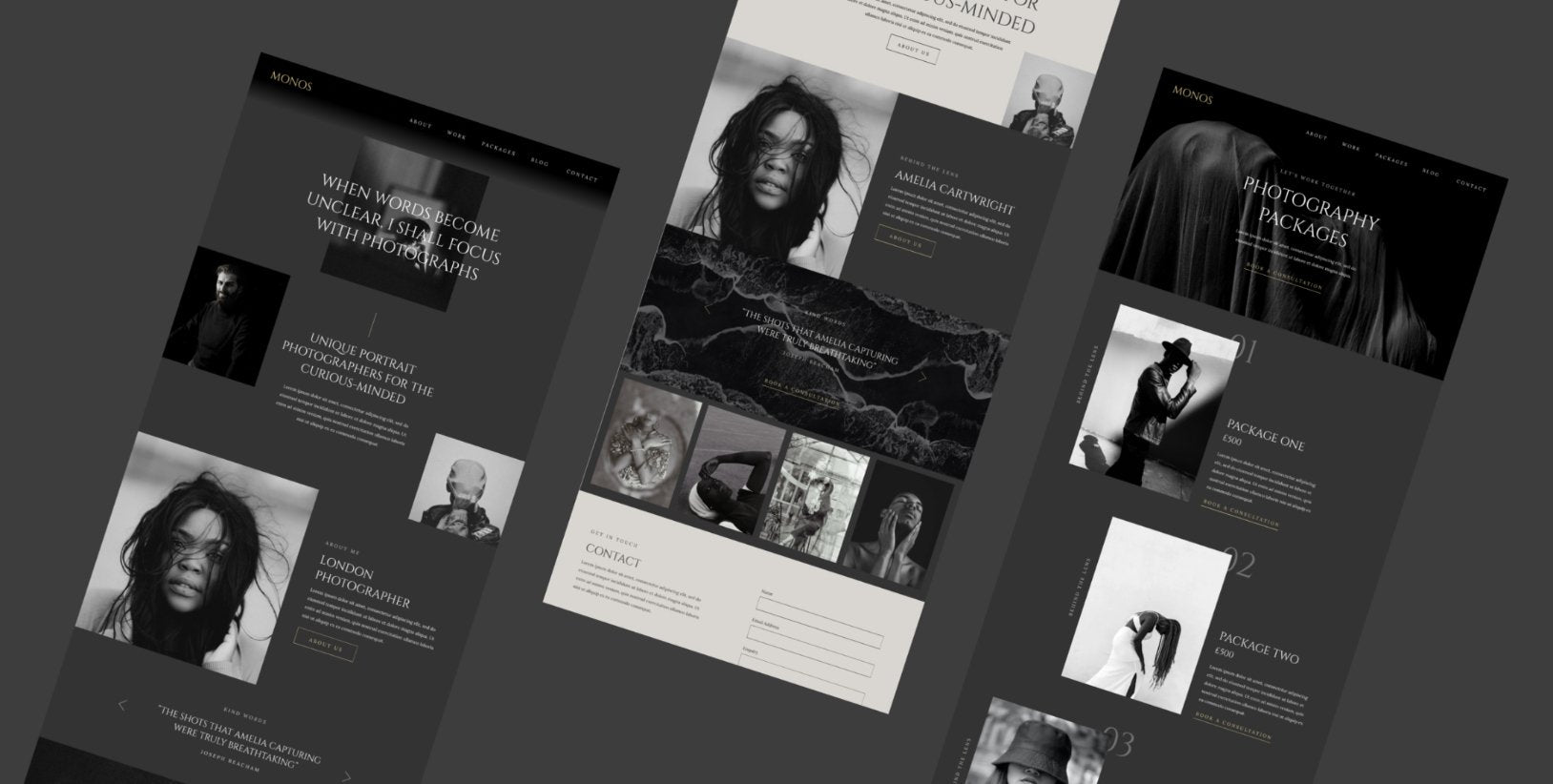 See all templates in the Monos Suite for Photographers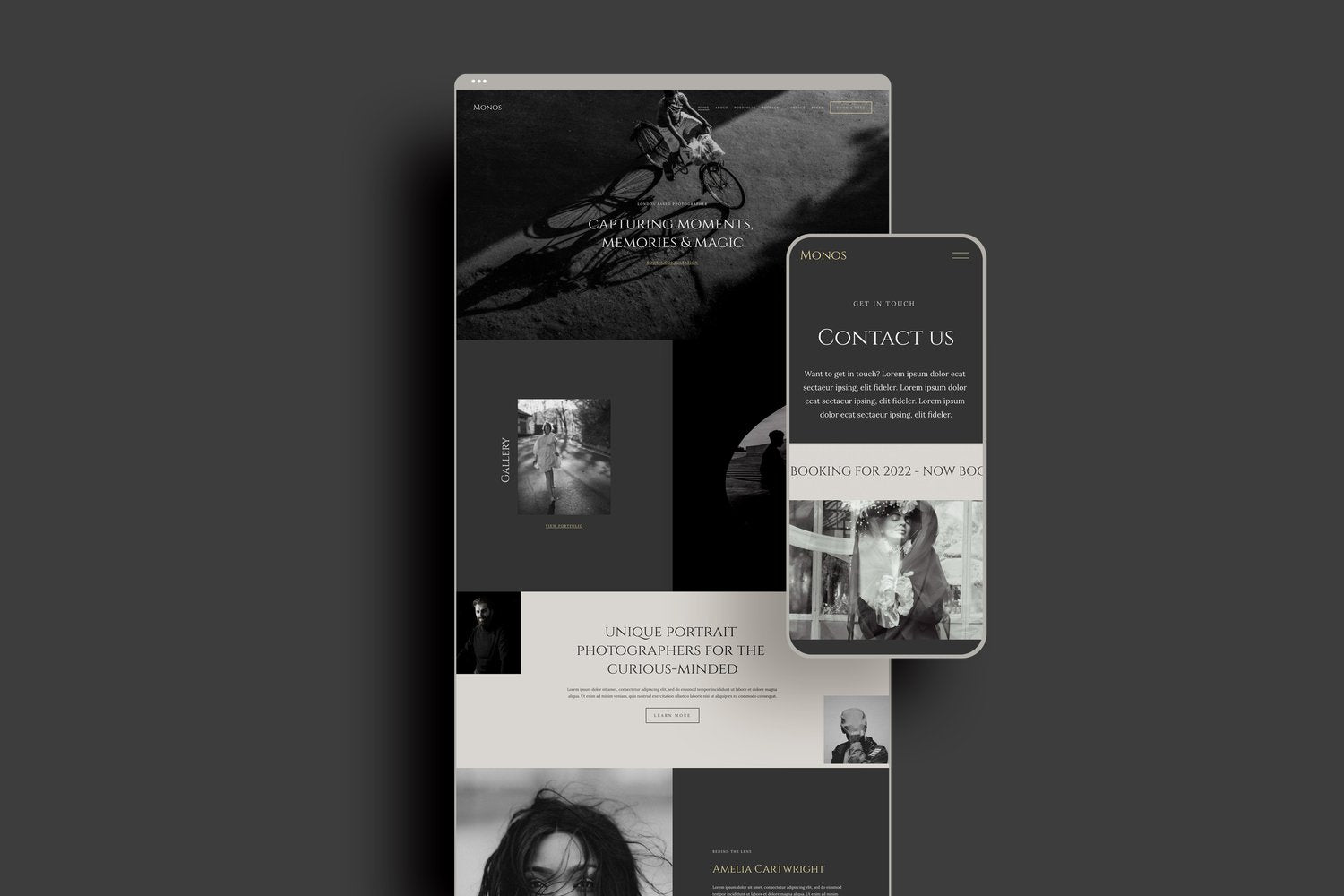 the full suite
Introducing the Monos Business Suite, which includes:
The business suite includes:
Squarespace Website Template Kit
15 social media templates in Canva, resized and optimised for Facebook, Twitter, LinkedIn, Pinterest and Instagram
An 18 page template design to help your proposal stand out among the rest whilst staying in line with your business brand, outlining all the interesting parts of your business.
5 Easily customisable business card templates that will make your business stand out as well as keeping your brand matching across online and physical platforms.
3 designed editable invoice templates that keep your business branding in line from start to finish. fully editable in Canva
All for just £199.00